Preserving the Values, Transforming the Company: I didn't have any international experiences until age 25
A European CEO's Challenge フランス人社長 老舗を背負う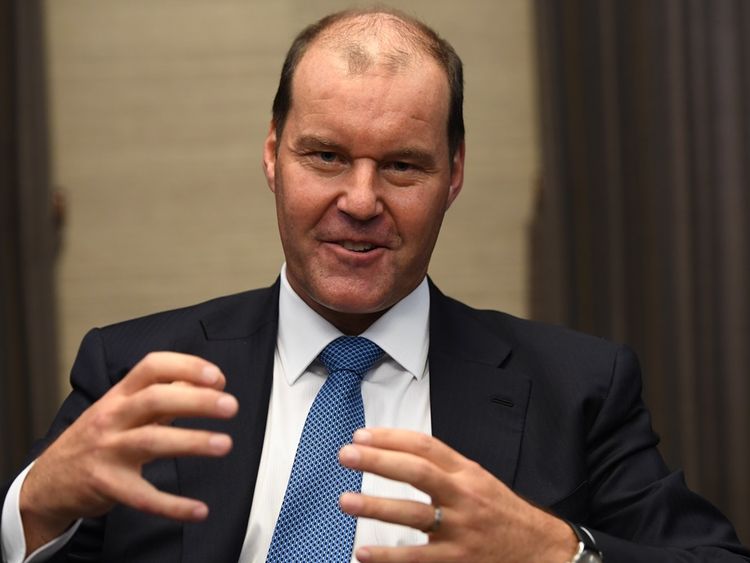 Hello. I am Christophe Weber, president and CEO of Takeda Pharmaceutical Company Limited. My staff members call me by my first name, "Christophe". To start with, I would like to share with you the story of my life as an introduction.
I was born in Strasbourg, east of France. I grew up in the Alps near Geneva and did nothing but climb mountains as a hobby. Both of my parents were doctors so that gave me the idea to go into the pharmaceutical industry. My older sister is a cardiologist in Paris. To summarize my family, there are many doctors and professors, the type of people who read a lot of books.
Tragedies changed my life
Events that turned my life upside down are the deaths of my father and brother. Those were very difficult times in my life and shaped my personality. My father died in a mountain accident in an avalanche, and I was with him when that happened. I was only 15. After that, I started to take more responsibilities in order to support my family, and did less mountain climbing. Instead, I pursued more education. Later on, my younger brother died when he was 24. These tragedies in my family changed the direction of my life.
During my university years, I studied biology and pharmacology, and received my PhD in pharmacokinetics and pharmacology. I also studied statistics. This is very useful in our field because we do a lot of chemical trials and statistical analysis. I studied finance as well, which is quite useful in my work today.
My first job was in Australia and I worked for a very local company called May & Baker Pharmaceuticals. Actually, this was my first international experience. When your parents are doctors, you have a very local life because they have their practices. So I grew up in the same place until I was 25 years old. I only started to learn English during my first job. Since I grew up in France, I did not have to study foreign languages.
When I interact with Japanese employees, sometimes they struggle with English and I tell them, "Don't worry! Be confident, because I also learned English very late. I still have a very strong French accent so it's not because of your language skills that you cannot interact with people."
My family followed me
After working in Australia for a year, I went to GSK and was with them for 20 years. Before coming to Japan, I was based in Belgium and Singapore. In Singapore, I was in charge of the Asia-Pacific region. For me, it was a good learning experience because I learned about the emerging countries, and the issues of access to medicine in those markets, as they are less well to do.
I am fortunate that my family followed me around the world. My wife is also French, and is very global minded. At one stage she grew up in the United States and she speaks many languages. My wife was actually working at the beginning, so even though we were starting to move from country- to- country, she continued to find a way to work at the same company. After a while, it was too difficult so she stopped. I feel fortunate to have my family coming along with me. I know that some people are okay with having their families separated but for me it would be very difficult.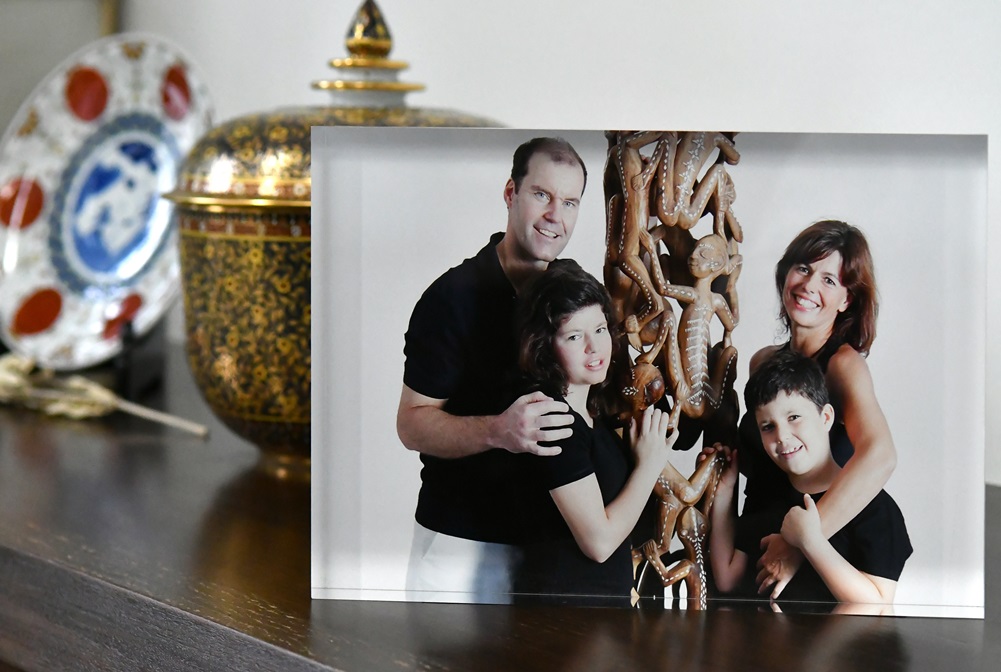 Before coming to Takeda, I have never lived in Japan. It was a totally new experience, and we are very happy to be here. Japan also has a reputation for being a difficult country for foreigners to live and work. However, we didn't experience that. By now, we have already lived in eight countries, so we had a lot of experience as a family moving around. My wife has a lot of Japanese friends, and is very well settled here.
Personality-wise, I would say I am very curious, and open to new things. For example, when I come to a new country like Japan, I read about the history of the country to understand the culture better. I try to understand different cultures so I think I have this intellectual curiosity. I'm also someone who really tries to reach out to people. I want to have a lot of engagement and discussions. I try to have no barriers, or as few barriers as possible. For example, I try to interact as much as possible with all of my employees, and to be easily contacted for interaction.
Never lose my composure
On top of that, I never lose my composure. I mean it happens, but very rare, once every five years perhaps. You will never see me furious and shouting at people. This is something I learned in the mountains where I grew up. To put things in order and to deal with crisis, you relativize things. Growing up in the mountains was a good education for life in terms of understanding your limits and risk management.
I have never expected to continue my career at Takeda. I was very happy with my life and with my career. I was in the same company for 20 years, and I had many opportunities to contribute in different levels. The company was supportive of many international experiences. But then, after I met a couple of times with some key people in Takeda, I became very excited by the potential of the company. I felt the opportunity that you can really create something unique. Of course it was risky, but losing the opportunity could cost you more.
Advise not to come to Takeda
A lot of people were advising me not to take this job offer. The track-record for foreign CEOs in Japanese companies is very bad, so people were telling me, "Look, most people failed when they tried, so be careful. It could be dangerous for your career."
I got more advice saying, not to do it than people saying, do it.But I felt excited by the challenge.
I often tell people that you need to be adventurous. I consider this necessary for employees in Takeda and also for the entire Japanese society. In my next article, I would like to share the importance of accepting challenges based on my own experience.